Below are some useful guides to Title Insurance for the Homebuyer. Click each to read closer or to download and share. We also invite you to visit our Frequently Asked Questions page for more information.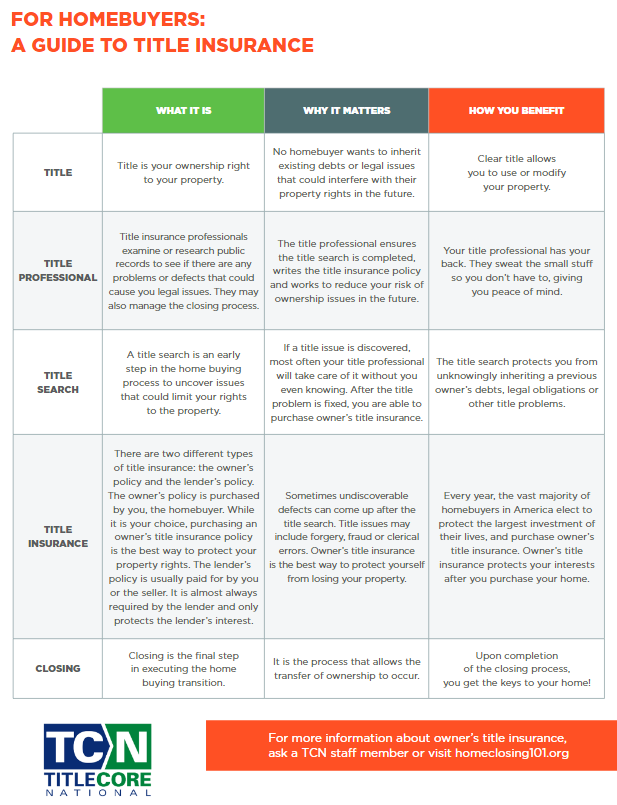 For Homebuyers: A Guide to Title Insurance

How Title Insurance Protects All Homebuyers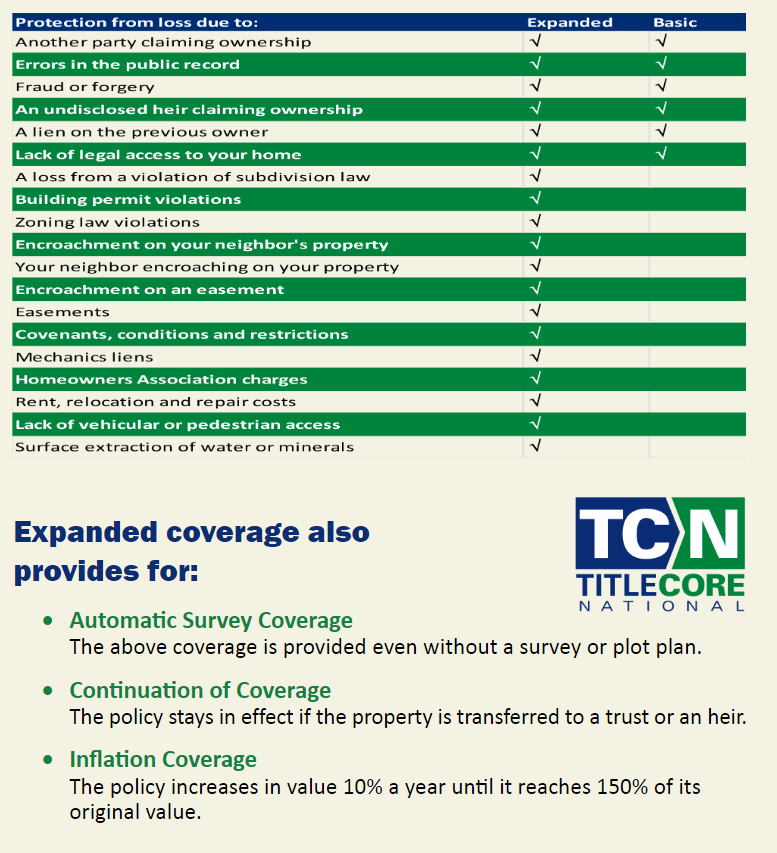 Expanded Title Coverage vs Basic Title Coverage – What's the Difference?
The American Land Title Association (ALTA) has more helpful information available to you at homeclosing101.org.