As we all work together to navigate these uncertain times surrounding the COVID-19 pandemic, we at TitleCore National remain committed to protecting the health and safety of our employees and customers. For that reason, below are our new procedures:
1. Office Safety: Our offices are locked. Only employees are allowed inside. No customers or members of the public are allowed inside our offices.
2. Lender Closing Locations: All lender closings will occur at one of 2 places:
a. Nebraska closings will occur at our Main Office at 8701 West Dodge Road, Omaha, Nebraska 68114
b. Iowa closings will occur at our Council Bluffs Office at 1032 Woodbury Avenue, Council Bluffs, IA 51503
c. Customer may call or text 531-233-1490 to notify TCN staff that they have arrived for closing
3. Lender Closing Method: All lender closings will be "Drive Up" Closings – Signers will remain in their vehicle and a TCN Employee will bring the documents out to the vehicle. The TCN Employee will remain nearby for questions and to witness signatures any signatures requiring notarization.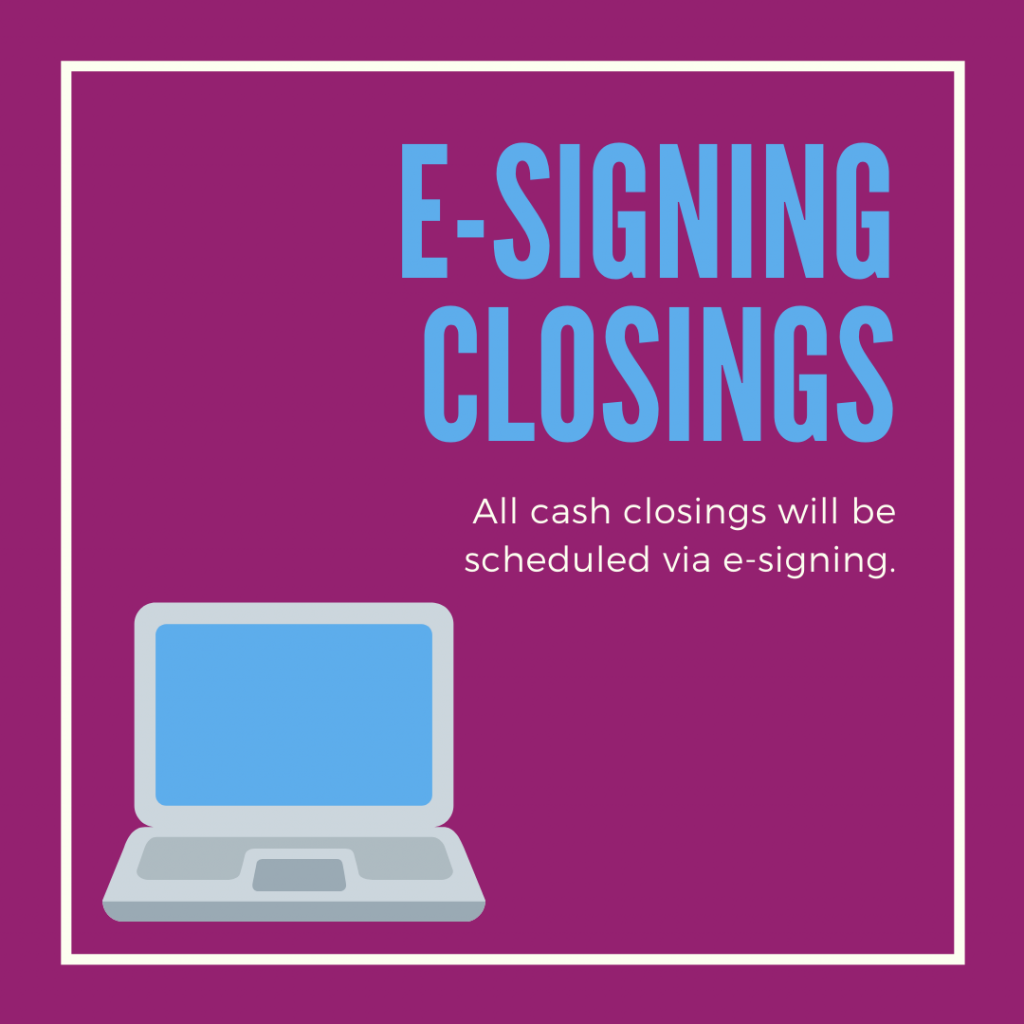 4. Cash Closings: All cash closings will be scheduled via e-signing only. Funds for cash closings must be wired to TCN. We will assist all Buyers to arrange wire transfers as necessary. We will not charge any incoming wire fees, though the originating bank may charge outgoing wire fees.
5. Earnest Deposits: Earnest Deposits must be wired into TCN or mailed to TCN's main office at 8701 West Dodge Road, #150, Omaha, NE 68114. You may call 402-333-8100 to arrange a wire transfer. Please include the Buyer's name, Seller's name and Property Address on all earnest deposits whether by wire transfer or by mail. Please do not attempt to come to our office and physically drop off a check. For those offices that have typically used our courier service for earnest deposits, please mail the earnest deposit checks as indicated above. We are greatly reducing the number of stops our courier will be making.

6. Seller Signings: As soon as the jurisdictions remote notary platform is available, all Seller signings will be handled remotely through e-signing and remote online notarization. We are working diligently to implement this process. This process will be explained on a case-by-case basis with Sellers.

7. Closing Disbursements: All disbursements from closing will be made via wire transfer or via mail. Checks will not be available for pick up at our offices.

8. Physical Distancing: TCN Employees will maintain appropriate distancing from all customers and will have no physical contact with any customer.
We appreciate your patience and understanding as we work with our partners and customers to determine the best path forward. We strongly recommend that these procedures be followed in all cases. However, we recognize that these procedures represent a shift from prior industry practice. If you feel that these procedures create an undue hardship on you or your client, please contact your TCN Escrow Officer. This situation remains fluid and we are happy to make reasonable accommodations where appropriate.
Thank you and stay safe!
Your Title Partner,
TitleCore National